Welcome to the 'Little Stars Academy'
Why Little Stars Academy ?
PROVEN GUARANTEED RESULTS!!!
Parents – STOP & THINK
Why send your child for Student Care to one centre,
Why send your child for tuition to another centre.
It is time consuming and tiring for your child,
We offer both After Care And Tuition in our centre (Under One roof)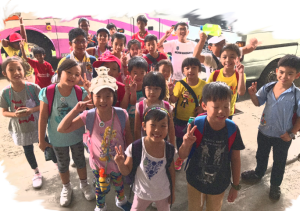 1. Structured Tuition Framework
Daily tuitions at No Additional Cost will be conducted for our students.
Based on our research, Little Stars is one of the few organizations with such package in Singapore (After-care + Tuition at a discounted price).
2. Homework Supervision
Our main objective is for children to finish their homework in the centre and spent quality bonding time with their family members in the evenings.
3. Fun-filled Holiday Activities and Programs
We have various fun-filled School Holiday activities and programs planned.
Field trips on every Fridays (June & December).
Workshops – From Monday to Thursday (June & December).
Contact time – To spur creative thinking capabilities and leadership qualities.
Outdoor activities.
Student Care – After Care
Your child is growing up fast and ready for a little more independence, our center will be a perfect introduction. With a wide range of activities including art and crafts, imaginative play and physical activities, our staff will engage with your children.
Structured Tuition Sessions
Our approach to learning and teaching is through child centered play and education. We have a fully equipped student care centre that can cater to such needs.
Student / Emergency Care
Tuition Sessions – All Subjects
Specialised in English
Intensive Maths & Science
Mandarin & Hanyu Pinyin
P1 Preparatory Class K1 & K2
Proven Track Record
Experince & Qualified Teachers
Small Class Ratio
Frequent Progress Update/Report Semestral Assessment
In-line with MOE syllabus
Learning Made Fun
Enrichment Programs – K1 to P6
Phonics & Readings Modules – K1 to P6
Speech & Drama Sessions – k1 to P6
Creative writing / Comprehension – K1 to P6
Creative & IQ Maths – K1 to P6
Holiday Programs – k1 to 6
Fun & Educational Excursions
Your children's education and welfare are our main priorities