Welcome to the 'Little Stars Academy'
Student Care – After Care
Your child is growing up fast and ready for a little more independence, our center will be a perfect introduction. With a wide range of activities including arts and crafts, imaginative play and physical activities, our staff will engage with your children.
Structured Tuition Sessions
Our approach to learning and teaching is through child centered play and education. We have a fully equipped nursery.
Why Little Start Academy ?
PROVEN GUARANTEED RESULTS!!!
Parents – STOP & THINK
Why send your child for Student Care to one centre,
Why send your child for tuition to another centre.
It is time consuming and tiring for your child,
We offer both After Care And Tuition in our centre (Under One roof)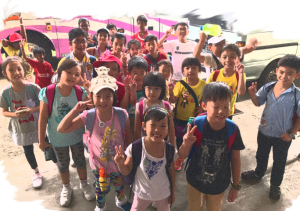 Student / Emergency Care
Tuition Sessions – All Subjects
Specialised in English
Intensive Maths & Science
Mandarin & Hanyu Pinyin
P1 Preparatory Class K1 & K2
Proven Track Record
Experince & Qualified Teachers
Small Class Ratio
Frequent Progress Update/Report Semestral Assessment
In-line with MOE syllabus
Learning Made Fun
Enrichment Programs – K1 to P6
Phonics & Readings Modules – K1 to P6
Speech & Drama Sessions – k1 to P6
Creative writing / Comprehension – K1 to P6
Creative & IQ Maths – K1 to P6
Holiday Programs – k1 to 6
Fun & Educational Excursions
Your children's education and wellfare are our main priorities